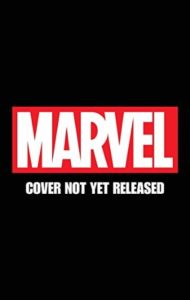 If you've been a fan of Marvel's long-running Star Wars cover variant collections, like the 40TH ANNIVERSARY and the GALACTIC ICONS, this appears to be the first in a new series of PUZZLE PIECE variants. Marvel Previews indicates there will be 27 of these, but there is no artist attached or preview of the art. I believe this is how Rod Reis' Galactic Icon series started out though as well–with no artist or art in the first few Marvel Previews. Something to consider pre-ordering, if you're a collector of such things. You never know how popular they will be sometimes until they come out.
"JEDI ORDER…OR CHAOS? Considered one of the greatest Jedi Knights or the one who led them to their doom, maverick QUI-GON JINN is one of STAR WARS' most controversial heroes. The JEDI MASTER is known to bend the rules and it's gotten him into plenty of trouble with the COUNCIL. Now, in the face of a mission that goes awry, he's forced to confront his conflicting beliefs. What will Qui-Gon uncover about his loyalty to the Jedi vs his loyalty to the FORCE? Guest-starring MASTER YODA. Rated T."
Interested in Getting Started In STAR WARS comic books? Check out our guide here.
Related shopping tags: STAR WARS, STAR WARS (NEW CANON) (2014), STAR WARS PUZZLE PIECE VARIANT COVERS (2019) (27)