Stranger Things is a Netflix science fiction-horror web television series created, written, and directed by the Duffer Brothers which tells the story of the disappearance of young Will Byers from Hawkins, Indiana coinciding with the appearance of 'Eleven,' a young girl with psychokinetic powers. The events are related through an accidental tear in our reality leading to an alternate reality called the 'Upside Down,' where dangerous creatures live and are infiltrating our reality. Set in the 1980s, the series is an homage to that decade's pop culture and is also influenced by film and novel genre greats like Steven Spielberg, John Carpenter and Stephen King. Strong characterization, story pacing and its vintage 1980s cultural references have made the show a popular phenomenon of its own. The franchise has expanded into print and comic books, as well as video games.
Related Tags: STRANGER THINGS
Compilations
In modern comic publishing, it's common (and expected) for individual comic book issues to be collected into compilations of trade paperbacks and/or hardcovers, as well as other special compilations. Unlike the individual source issues, the collected editions typically stay in print for long periods and are less 'collectible.' If individual issues are out of reach or are not of interest to you or if you just need reading copies, the following collected editions of Stranger Things comic books are the most recent in-print editions and are the perfect alternative to get started right away with Stranger Things. The following compilations are presented in a chronologically-based suggested reading order with softcover editions before any hardcover editions (unless the only in-print editions are hardcover--these are integrated into the softcover list).
*As an Amazon Associate, I earn from qualifying purchases. Full disclosure
Cover
Release Month
Series / Number / Storyline
Quick View
May 2019
STRANGER THINGS [2018-TPB] [VOL 01]: THE OTHER SIDE
CURRENT PRINTING
Go to Amazon
Quick View
Nov 2019
STRANGER THINGS [2018-TPB] [VOL 02]: SIX
CURRENT PRINTING
Go to Amazon
Quick View
Jun 2020
STRANGER THINGS [2018-TPB] [VOL 03]: INTO THE FIRE

UNAVAILABLE
$16.99
Quick View
Jan 2020
STRANGER THINGS: ZOMBIE BOYS [2020-SC]
CURRENT PRINTING
Go to Amazon
1st Appearance
The first appearance of a character in comic book form is often the most valuable issue featuring that character. It's a nice place to get started in Stranger Things, if it's within your budget.
STRANGER THINGS [2018] #1 (1st appearance of Stranger Things (in comics))
Origin Story
The original presentation of an origin story or a retelling/recounting of it can be a good place to get started with a character or subject. The 'origin' of a superhero is typically the event or circumstances surrounding how they gained their powers and/or began fighting crime. Stranger Things is not a superhero genre comic book, however, so there is no real origin story, per se. Dark Horse's stories are untold stories set in the show's continuity.
Main Publication History
Series beginnings are always great places to get started in comic books. Here is the Main Publication History for Stranger Things comic books. It is pretty sparce, as it has just begun, but Dark Horse has a multi-year deal to produce comics for the franchise.
STRANGER THINGS [2018] #1-4 (untold tale of how Will survived in the Upside Down)
STRANGER THINGS: SIX [2019] #1-4 (prequel origin of Six)
STRANGER THINGS: ZOMBIE BOYS [2020-SC] (follows the events of Season One)
STRANGER THINGS: INTO THE FIRE [2020] #1-4 (a tale of former patients of Dr. Brenner, including Nine)
Selected Key Storylines
This section contains a curated list of some of the best storylines for Stranger Things, any one of which can be a good place to get started.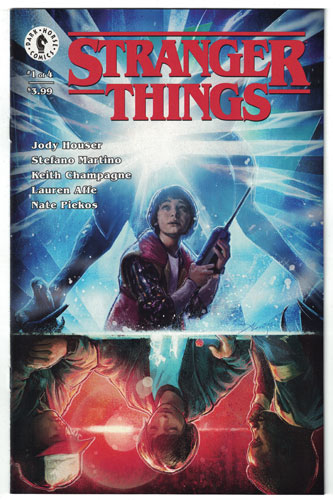 | | |
| --- | --- |
| 2018 | STRANGER THINGS [2018] #1-4 (untold story of how Will Byers survived in the Upside Down during Season 1) |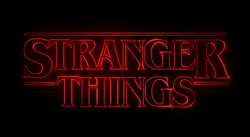 If you've enjoyed non-comic media for Stranger Things, this section describes the comic book source material for some of the most popular non-comic media. However, the Netflix Stranger Things television series are integral with--and completely complimentary to--the comic book publications in one seamless continuity. The first comic publication, the 2018 mini-series, STRANGER THINGS [2018] #1-4, is the untold story of how Will Byers survived in the Upside Down during Season 1. Other stories explore new and familiar characters in the Stranger Things universe(s).
Key Issues
A key issue can be an acceptable place to get started with Stranger Things, but they are more of a collector's checklist, as they can carry high price tags.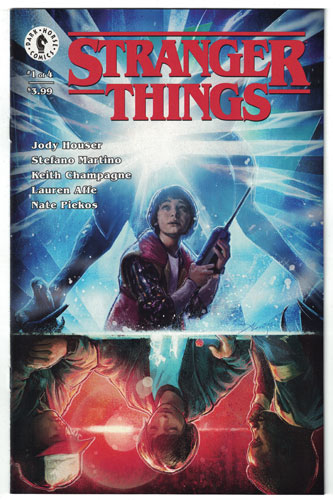 *As an eBay Partner, I earn from qualifying purchases. Full disclosure
STRANGER THINGS [2018] #1 (1st appearance of Stranger Things (in comics))