A GAME OF THRONES is the common name for George R.R. Martin's epic sword and sorcery fantasy novel series. A GAME OF THRONES is a seven-volume novel series and the first series in an envisioned trilogy under the broader name, A SONG OF ICE AND FIRE. A striking feature of the story is the burgeoning cast of characters, to any of which fans would be wise not to get too attached, as even seemingly major characters can exit the narrative as quickly as they entered. Other apparently minor characters can rise in turn based on events, disappear and reappear later. Another endearing aspect of the epic is the limited perspective of each character. While the audience may have disparate pieces of knowledge, characters are not afforded the luxury, generating heightened anticipation in the audience for forthcoming character revelations. While the medieval fantasy genre was not new, Martin produced a genre-transcending drama that received broad critical acclaim. The series' adaptation to television on HBO vaulted it to new heights of popularity. Dynamite began publishing the story in comic book form, adapting the novels a little more faithfully than the television series. Dynamite's first series adapting the first novel went 24 issues, but the ACOK series ended suddenly and prematurely at issue #16. Another series was launched later to complete the second novel's adaptation.
Related Tags: GAME OF THRONES
Compilations
In modern comic publishing, it's common (and expected) for individual comic book issues to be collected into compilations of trade paperbacks and/or hardcovers, as well as other special compilations. Unlike the individual source issues, the collected editions typically stay in print for long periods and are less 'collectible.' If individual issues are out of reach or are not of interest to you or if you just need reading copies, the following collected editions of Game of Thrones comic books are the most recent in-print editions and are the perfect alternative to get started right away with Game of Thrones. The following compilations are presented in a chronologically-based suggested reading order with softcover editions before any hardcover editions (unless the only in-print editions are hardcover--these are integrated into the softcover list).

So far, the GoT comic series have been collected only in hardcover. Some are on 2nd editions.
*As an Amazon Associate, I earn from qualifying purchases. Full disclosure
1st Appearance
The first appearance of a character in comic book form is often the most valuable issue featuring that character. It's a nice place to get started in Game of Thrones, if it's within your budget. Dynamite is adapting each of the GOT novels in 24-issue series. The first issue of the first series is the first appearance of GOT in comics.
GAME OF THRONES [2011] #1 (1st appearance of Game of Thrones (in comics))
Origin Story
The original presentation of an origin story or a retelling/recounting of it can be a good place to get started with a character or subject. The 'origin' of a superhero/villain is typically the event or circumstances surrounding how they gained their powers and/or began fighting/committing crime. However, Game of Thrones is not a superhero story. It's an epic sword and sorcery fantasy series.
Main Publication History
Series beginnings are always great places to get started in comic books. Here is the Main Publication History for Game of Thrones comic books.
GAME OF THRONES [2011] #1-24 (adapts AGOT)
GAME OF THRONES: A CLASH OF KINGS [2017] #1-16 (adapts first half of ACOK)
A CLASH OF KINGS [2020] #1- (Vol 2 continues ACOK adaptation)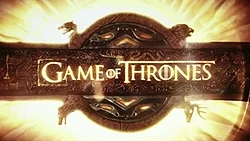 If you've enjoyed non-comic media for Game of Thrones, this section describes the comic book source material for some of the most popular non-comic media. However, with Game of Thrones, movies and other media are typically not produced from comic source material. Comic book adaptations (and--hopefully--comic book spin-offs) are produced from movies and other media.
Key Issues
A key issue can be an acceptable place to get started with Game of Thrones, but they are more of a collector's checklist, as they can carry high price tags. The issues listed in this section are predominantly non-variants (i.e. main covers). The entire 24-issue run of the first Game of Thrones series is collectible.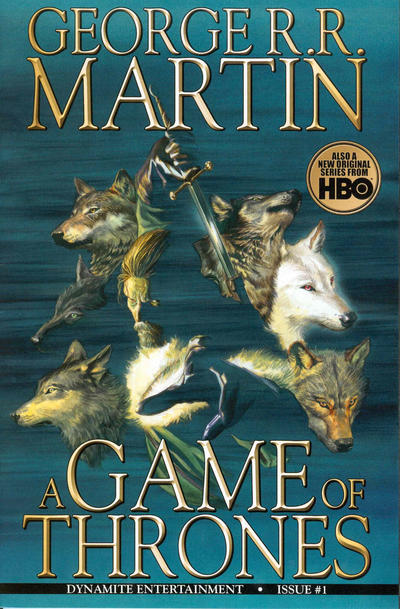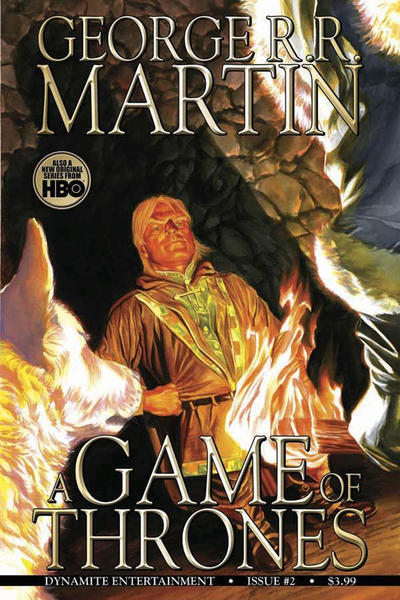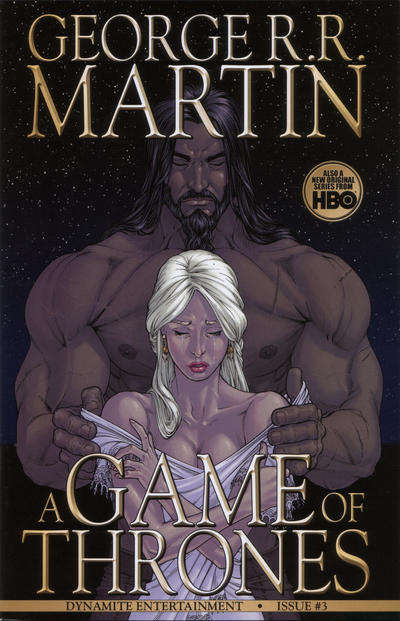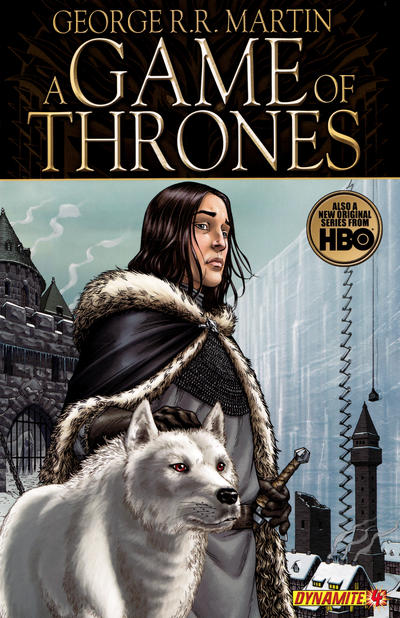 *As an eBay Partner, I earn from qualifying purchases. Full disclosure
GAME OF THRONES [2011] #1 (1st appearance of Game of Thrones (in comics))
GAME OF THRONES [2011] #2 (2nd appearance of Game of Thrones (in comics))
GAME OF THRONES [2011] #3
GAME OF THRONES [2011] #4
GAME OF THRONES [2011] #5
GAME OF THRONES [2011] #6
GAME OF THRONES [2011] #7
GAME OF THRONES [2011] #8
GAME OF THRONES [2011] #9
GAME OF THRONES [2011] #10
GAME OF THRONES [2011] #11
GAME OF THRONES [2011] #12
GAME OF THRONES [2011] #13
GAME OF THRONES [2011] #14
GAME OF THRONES [2011] #15
GAME OF THRONES [2011] #16
GAME OF THRONES [2011] #17
GAME OF THRONES [2011] #18
GAME OF THRONES [2011] #19
GAME OF THRONES [2011] #20
GAME OF THRONES [2011] #21
GAME OF THRONES [2011] #22
GAME OF THRONES [2011] #23
GAME OF THRONES [2011] #24