BLACK SCIENCE is a 2013 Image comic book series from writer Rick Remender and Italian artist Matteo Scalera that tells the story of a group of 'dimensionauts' hopping between alternate dimensions, facing hostile threats in those dimensions (and from each other), and trying to repair their dimension-hopping device in order to return home. It is a dark and gritty series born of its namesake, 'Black Science,' and showcasing some bizarre realities, where anyone can die--even main characters...as there are always alternate versions to fill the void. If you were a fan of the Sliders television show from the 90's, you will surely enjoy this faster-paced and more violent version of that plot construct.
Related Tags: GHOST VARIANT COVERSIMAGE APRIL FOOLS' DAY VARIANT COVERS [2017]IMAGE FIRSTS REPRINTS [2010]RICK REMENDER (W)SPAWN MONTH VARIANT COVERS [2017]WALKING DEAD TRIBUTE VARIANT COVERS [2017]
Compilations
In modern comic publishing, it's common (and expected) for individual comic book issues to be collected into compilations of trade paperbacks and/or hardcovers, as well as other special compilations. Unlike the individual source issues, the collected editions typically stay in print for long periods and are less 'collectible.' If individual issues are out of reach or are not of interest to you or if you just need reading copies, the following collected editions of Black Science comic books are the most recent in-print editions and are the perfect alternative to get started right away with Black Science. The following compilations are presented in a chronologically-based suggested reading order with softcover editions before any hardcover editions (unless the only in-print editions are hardcover--these are integrated into the softcover list).
*As an Amazon Associate, I earn from qualifying purchases. Full disclosure
1st Appearance
The first appearance of a character in comic book form is often the most valuable issue featuring that character. It's a nice place to get started in Black Science, if it's within your budget.
BLACK SCIENCE [2013] #1 (1st appearance of Black Science)
Origin Story
The original presentation of an origin story or a retelling/recounting of it can be a good place to get started with a character or subject. Black Science does not have a typical superhero-style origin story. The basic premise of the series is established in the first story arc.
Main Publication History
Series beginnings are always great places to get started in comic books. Here is the Main Publication History for Black Science comic books. As with most creator-owned, Image series, the story is generally contained in a single ongoing series and subsequently collected into trade paperbacks.
Key Issues
A key issue can be an acceptable place to get started with Black Science, but they are more of a collector's checklist, as they can carry high price tags.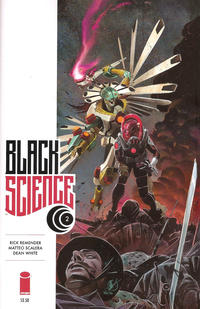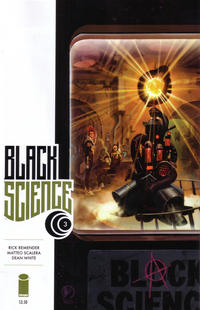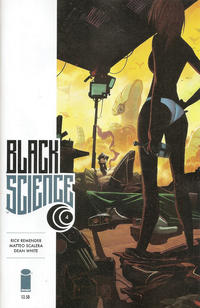 *As an eBay Partner, I earn from qualifying purchases. Full disclosure
BLACK SCIENCE [2013] #1 (1st appearance of Black Science)
BLACK SCIENCE [2013] #2 (early issue)
BLACK SCIENCE [2013] #3 (early issue)
BLACK SCIENCE [2013] #4 (early issue)