Rick and Morty is an animated sitcom on Cartoon Network's Adult Swim block. The series is a kind of cross between The Simpsons for its family drama and Futurama for its science-fiction comedy/adventure. Rick is an eccentric, alcoholic mad scientist dragging his fretful, easily influenced grandson, Morty, on adventures through dimensional portals across the multiverse in his flying car. The show is full of humorous situations, one-liners, and irreverent references to pop-culture and science fiction. The main characters' dynamic owes more than a little to the main characters of Back To The Future, the whole idea for the show having been borne out of a parody of that film. The animated show has received universal critical acclaim.
Related GSIs: MY LITTLE PONY
Related Tags: CROSS-PROPERTY CROSSOVERSDUNGEONS AND DRAGONSRICK AND MORTYX-MEN [1963] NO. 141 COVER HOMAGE
Compilations
In modern comic publishing, it's common (and expected) for individual comic book issues to be collected into compilations of trade paperbacks and/or hardcovers, as well as other special compilations. Unlike the individual source issues, the collected editions typically stay in print for long periods and are less 'collectible.' If individual issues are out of reach or are not of interest to you or if you just need reading copies, the following collected editions of Rick And Morty comic books are the most recent in-print editions and are the perfect alternative to get started right away with Rick and Morty. The following compilations are presented in a chronologically-based suggested reading order with softcover editions before any hardcover editions (unless the only in-print editions are hardcover--these are integrated into the softcover list).
*As an Amazon Associate, I earn from qualifying purchases. Full disclosure
1st Appearance
The first appearance of a character in comic book form is often the most valuable issue featuring that character. It's a nice place to get started in Rick And Morty, if it's within your budget.
RICK AND MORTY [2015] #1 (1st appearance of Rick and Morty)
Main Publication History
Series beginnings are always great places to get started in comic books. Here is the Main Publication History for Rick And Morty comic books.
RICK AND MORTY [2015] #1-60
RICK AND MORTY: LIL' POOPY SUPERSTAR [2016] #1-5
RICK AND MORTY: POCKET LIKE YOU STOLE IT [2017] #1-5
RICK AND MORTY PRESENTS: THE VINDICATORS [2018] #1
RICK AND MORTY PRESENTS: KROMBOPULOUS MICHAEL [2018] #1
RICK AND MORTY VS. DUNGEONS AND DRAGONS [2018] #1-4
RICK AND MORTY PRESENTS: SLEEPY GARY [2018] #1
RICK AND MORTY PRESENTS: PICKLE RICK [2018] #1
RICK AND MORTY PRESENTS: JERRY [2019] #1
RICK AND MORTY PRESENTS: MR. MEESEEKS [2019] #1
RICK AND MORTY VS. DUNGEONS AND DRAGONS II: PAINSCAPE [2019] #1-4 (sequel mini-series)
RICK AND MORTY PRESENTS: THE FLESH CURTAINS [2019] #1
RICK AND MORTY PRESENTS: UNITY [2019] #1
RICK AND MORTY PRESENTS: COUNCIL OF RICKS [2020] #1
RICK AND MORTY: GO TO HELL [2020] #1-5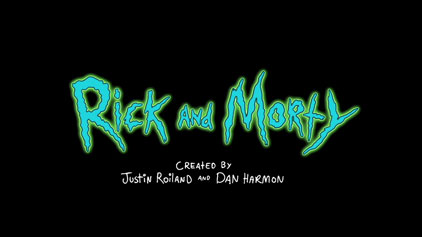 If you've enjoyed non-comic media for Rick and Morty, this section describes the comic book source material for some of the most popular non-comic media. However, Rick and Morty began as an animated television show with comic books from Oni Press following. Comic books have not been the source material for the cartoon. The comic book storylines and bonus shorts are original stories that compliment the animated television show perfectly without rehashing the show or straying too far from the aspects that make the show so popular.
Key Issues
A key issue can be an acceptable place to get started with Rick and Morty, but they are more of a collector's checklist, as they can carry high price tags. Rick and Morty was a surprise hit from independent publisher Oni Press. All the early issues are highly sought after and can command high prices.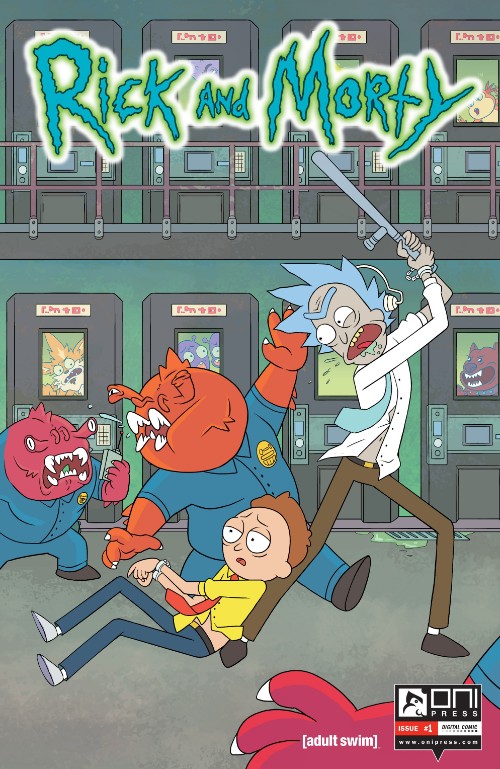 *As an eBay Partner, I earn from qualifying purchases. Full disclosure
RICK AND MORTY [2015] #1 (1st appearance of Rick and Morty)