MONSTRESS is a 2015 Image comic book series from writer Marjorie Liu and manga-inspired artist Sana Takeda that tells the tale of a teenage girl named Maika Halfwolf who shares a mysterious psychic link with a powerful monster. Praised for its sprawling and intricate world-building, the story takes place in a matriarchal world with elements familiar to early 20th century Asia. The epic fantasy series has won Hugo, British Fantasy, and Eisner Awards (multiple) based on the writer's stated themes of: the inner strength required to withstand constant dehumanization, as well as the power of friendship among women. It's a beautiful graphic story on several levels.
Related GSIs: PAPER GIRLSSAGA
Related Tags: EISNER AWARD NOMINEEEISNER AWARD WINNERIMAGE FIRSTS REPRINTS [2010]MONSTRESS
Compilations
In modern comic publishing, it's common (and expected) for individual comic book issues to be collected into compilations of trade paperbacks and/or hardcovers, as well as other special compilations. Unlike the individual source issues, the collected editions typically stay in print for long periods and are less 'collectible.' If individual issues are out of reach or are not of interest to you or if you just need reading copies, the following collected editions of Monstress comic books are the most recent in-print editions and are the perfect alternative to get started right away with Monstress. The following compilations are presented in a chronologically-based suggested reading order with softcover editions before any hardcover editions (unless the only in-print editions are hardcover--these are integrated into the softcover list).
*As an Amazon Associate, I earn from qualifying purchases. Full disclosure
1st Appearance
The first appearance of a character in comic book form is often the most valuable issue featuring that character. It's a nice place to get started in Monstress, if it's within your budget.
MONSTRESS [2015] #1 (1st appearance of Monstress)
Origin Story
The original presentation of an origin story or a retelling/recounting of it can be a good place to get started with a character or subject. The 'origin' of a superhero is typically the event or circumstances surrounding how they gained their powers and/or began fighting crime. Monstress does not have a typical superhero-style origin story. The basic premise of the series is established in the first story arc.
Main Publication History
Series beginnings are always great places to get started in comic books. Here is the Main Publication History for Monstress comic books. As with most creator-owned, Image series, the story is contained in a single ongoing series and subsequently collected into trade paperbacks.
Key Issues
A key issue can be an acceptable place to get started with Monstress, but they are more of a collector's checklist, as they can carry high price tags. The first and early issues of Monstress are eagerly sought by collectors.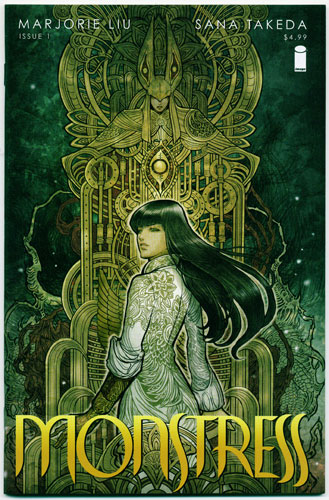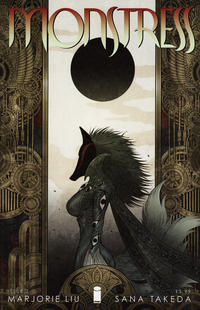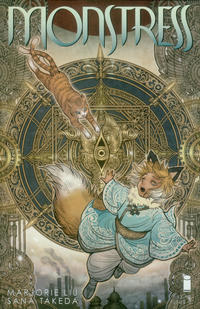 *As an eBay Partner, I earn from qualifying purchases. Full disclosure
MONSTRESS [2015] #1 (1st appearance of Monstress)
MONSTRESS [2015] #2 (early issue)
MONSTRESS [2015] #3 (early issue)
MONSTRESS [2015] #4 (early issue)