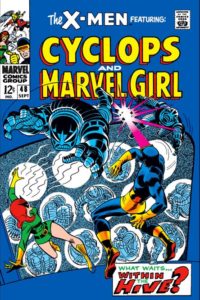 Want to own a piece of X-Men history? It's a reprint, but how many of us will ever own a copy of the original X-MEN [1963] #48 in NM condition? And not be afraid to actually read it? Or even bring it out in the light of day?
"Reprinting X-MEN (1963) #48 ALL AGES"
Interested in Getting Started In X-MEN comic books? Check out our guide here.
Related shopping tags: MARVEL TRUE BELIEVERS REPRINTS (2015), X-MEN, X-MEN FAMILY TITLES