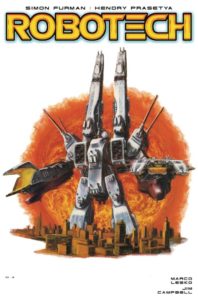 This is a pretty sweet Robotech cover!
"On the threshold of Event Horizon, the universe holds it breath. Legendary writer Simon Furman (Transformers) and dynamic artist Hendry Prasetya (Mighty Morphin' Power Rangers) gear up for a new event that will leave fans reeling."
Interested in Getting Started In ROBOTECH comic books? Check out our guide here.
Related shopping tags: ROBOTECH, ROBOTECH – PRIMARY CANON