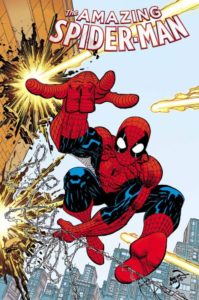 Marvel keeps celebrating their 80th Anniversary with this cool one-shots. This on is a retro-tale from Eric Larsen and his 90s run on Spider-Man!
"Erik Larsen returns to the book he revolutionized back in the 90's with a story that will remind you why. Legends Gerry Conway and Mark Bagley team up for a KILLER Spidey story that'll keep you guessing until you read the last page. Rated T."
Interested in Getting Started In SPIDER-MAN (PETER PARKER) comic books? Check out our guide here.
Related shopping tags: SPIDER-MAN, SPIDER-MAN (PETER PARKER), SPIDER-MAN FAMILY TITLES