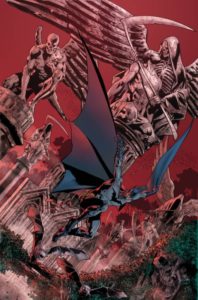 Are you kidding me? This is definitely must-read for Batman fans!
"The World's Greatest Detective must try to inhabit the mind of a murder victim to solve a case-without filling the empty grave next to those of his parents. Can Batman imagine the life of a corpse with a half-eaten face without dying himself? Warren Ellis and Bryan Hitch, one of the most legendary creative partnerships of the modern age, reunite in this maxiseries about life, death and the questions most are too afraid to ask."
Interested in Getting Started In BATMAN comic books? Check out our guide here.
Related shopping tags: BATMAN, BATMAN FAMILY TITLES, WARREN ELLIS (W)