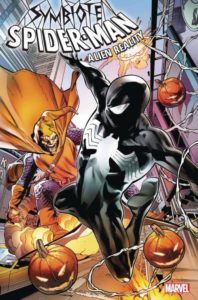 More tales of Spider-Man from his black costume days!
"Peter Parker find himself entrenched in a battle with Hobgoblin. Where did HOBGOBLIN get these new powers? The original creative team from Symbiote Spider-Man return for the next installment of classic tales from the Alien Costume Saga. Rated T+."
Interested in Getting Started In SPIDER-MAN (PETER PARKER) comic books? Check out our guide here.
Related shopping tags: GREG LAND (CA), PETER DAVID (W), SPIDER-MAN, SPIDER-MAN (PETER PARKER), SPIDER-MAN FAMILY TITLES