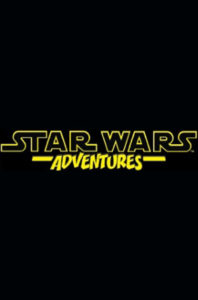 IDW relaunches their STAR WARS ADVENTURES series with a story that takes place between THE LAST JEDI and THE RISE OF SKYWALKER?!? Must read.
"An exciting new era begins! Each issue in this monthly series will feature two stories starring all your favorite Star Wars characters! Between the events of The Last Jedi and The Rise of Skywalker, Poe and Finn have taken Rey to a remote planet to continue her Jedi training. But they're surprised to find that the First Order's reach extends far and wide. Plus, an all-new tale of the Dark Lord of the Sith himself, Darth Vader!"
Interested in Getting Started In STAR WARS comic books? Check out our guide here.
Related shopping tags: IDW STAR WARS ADVENTURES, STAR WARS, STAR WARS (NEW CANON) [2014]