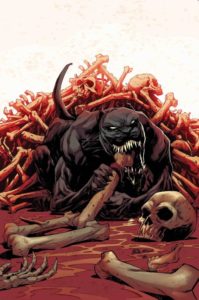 Marvel is doing these WEB OF VENOM one-shots that tangentially tie into the ongoing VENOM series but can stand alone as well. The first couple have been mind-blowing, and the cover alone for this one looks to knock it out of the park again. Must read.
"From the illustrator of the blockbuster series of the summer comes the next epic installment in the WEB OF VENOM – a journey from the symbiote's perspective through Eddie's old haunts in San Francisco. It might not like what it finds… Rated T+."
Interested in Getting Started In VENOM comic books? Check out our guide here.
Related shopping tags: SPIDER-MAN FAMILY TITLES, VENOM